20TH ANNUAL APLESA CONFERENCE HELD ON 27 – 31 MAY 2023
ELEPHANT HILLS, VICTORIA FALLS, ZIMBABWE
THEME: " Parliament Library and Research Services – An interface for knowledge driven macro-economic growth
Pre-conference Training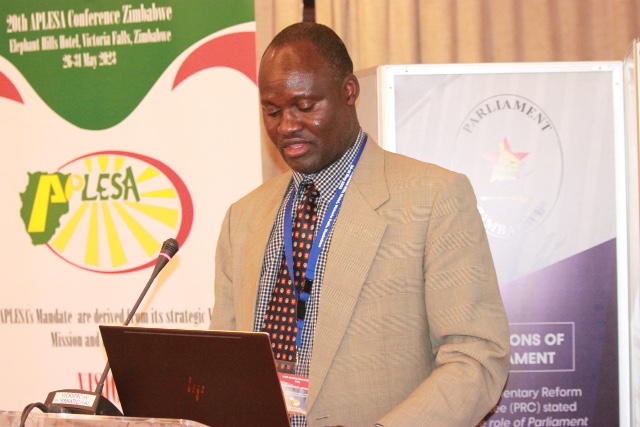 Pre-conference training was held on Saturday 26th May 2023, where a number of topics were shared that addressed the participants' needs. Facilitators, ranging from scholars from universities and senior librarians from universities and various parliaments were the main trainers they included Prof Ngulube, Dr N Pasipamire, Dr Isaiah Munyoro, Ms Mercilyne Chikomo, Mr Ndhlovu, Mr L. Chikwanha, made their presentation on pertinent topics.
Conference presentations
During the Conference, the following papers were presented.
Post Academic Life and Production of Quality Research by Prof Ngulube
Role of Library in Societies by Dr Munyoro
E-Resources in Parliamentary Libraries: Issues and Best Practices defined E-Resources as materials that require computer access.
Instituting Library Repositories: A Case of D-Space, by Mr. Ndhlovu positioned parliamentary library as institutional repositories that can be used to store, index, provide access to legislative resources as well as disseminate that information.
APLESA Communication Strategy. In this paper, Dr. Isaiah Munyoro gave an outline of what a communication strategy covers in general followed by a summary of the draft APLESA communication strategy.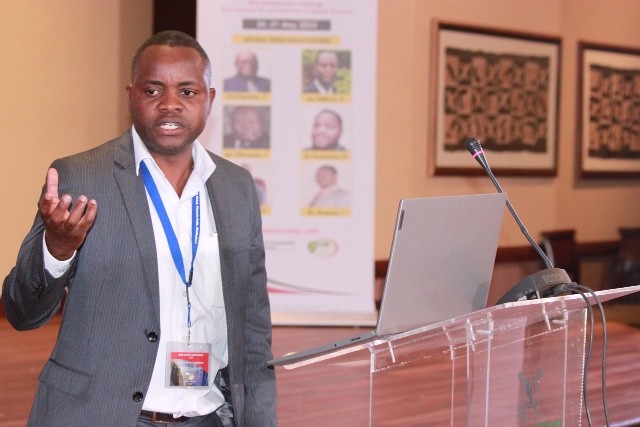 Parliamentary Country Reports.
The first day of the conference was dedicated to the presentation of the Parliamentary Country Reports. The parliaments and county assemblies that were represented in the conference included
Country reports : Zamiba, Zimbabwe, Uganda, Namibia, Mozambique, Malawi, Kenya, eSwatini, Botswana, and Angola.
Regional assemblies were represented by the East African Legislative Assembly (EALA).
County Assemblies of Kenya were represented by Migori County Assembly and Kericho County Assembly.
Conference Opening Ceremonies
The Deputy Speaker of Parliament, Hon. T Gezi, the Clerk of Parliament of Zimbabwe, Mr K.M. Chokuda, the APLESA President, Madam Chama Mpundu Mfula, officiated during the official opening ceremony.
Election of officials
Elections conducted put in place new APLESA Executive Committee comprising of the President, Vice President, Secretary General, and committee members as reflected below. The position of Treasurer is not elective position but a appointed.
Remarks by the Incoming President
The incoming President, Dr Munyoro Isaiah expressed gratitude to the delegates for the support rendered and pledged his commitment to drive the implementation of APLESA strategic plan during his term of office.
Closing remarks
The conference was closed by Mrs C Mafoko, Chief Director Information Services Directorate of Parliament of Zimbabwe. In her remarks, she drew the attention of delegates to the challenges facing parliament budgets in the context of post COVID 19 recovery, and advised on the need to prioritize funding of libraries, ICT and research departments to anchor parliament mandate performance.